JMC:

These flags here are to celebrate mercy through our global path to peace. Peace that can provide Global Daily Decent Human Rights that include the "Female of the Species, and all life.
Unity call as Pope Francis holds historic talks with Russian Orthodox Patriarch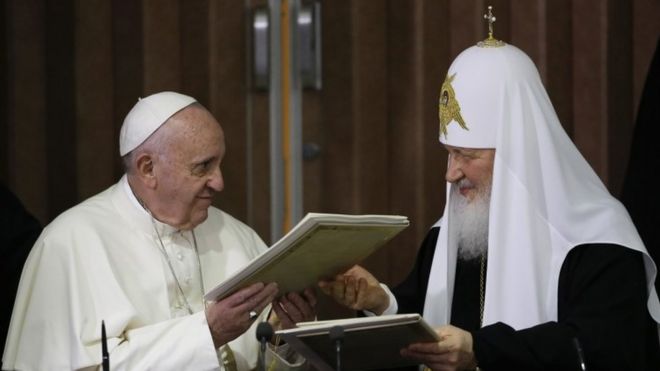 http://www.bbc.co.uk/news/world-latin-america-35565085
Saturday February 13, 2016
CH4 MORNING LINE REVIEW 9.00am to 10.00am
JOIN UP
http://turfcallmorningline.blogspot.co.uk/2016/02/saturday-february-13-ch4-morning-line.html
JMC:

Where we are now, can we arrange, agree a five year prep run in the EU to see how the 28 countries can work it all out in practice? Ten years? However long it takes.
There will be different countries, not only Britain, who may need adjustment as well.
SUNDAY FEBRUARY 14,

RACING P

O

ST
Week Monday February 8 to Sunday February 14, 2016
SATURDAY'S CH4 MORNING LINE

PREVIEW
9.00am to 10.00am
Taking a Closer look at Horseracing
A Work Of Art in Practice, Progress Guide.
MEET UP WITH CH4
HORSERACING
TEAM LIVE

FROM

CHELTENHAM FESTIVAL 2016
Tuesday March 15 to Friday March 18
MEET UP WITH CH4
HORSERACING
TEAM LIVE
FROM
ROYAL ASCOT 2016
The clues are here, but can you spot them?
http://www.racingpost.com/news/live.
*

REVIEW

YESTERDAY'S

EQUUS

RESULTS
JMC:

We do not want our little babies having to
experience the terror of war, anytime in their lives.
We come into this world fragile and helpless.
next the human journey:
Many of us leave this world fragile and helpless.
BBC 1 BREAKFAST:
6.00am to 9.15am.
Presented by Naga Munchetty and John Kay
A warm welcome to all.
Our Carol brings us a thorough weather forecast
Nippy Notes only here.
Sunshine, mainly dry a few showers, likely snow on hills,
Over weekend and start of next week feeling colder.
The air flows are interesting. where they start from, their trip journey and where they end up.
Round -up of the week's stories, featuring interviews
with key figures.

Topical discussion with guest's.
GUEST: Foreign Secretary for the Conservative Party Philip Hammond
JMC:
Taking a closer look at the "FORM" of the Conservative Party to date, related to their 2015 Conservative Election Manifesto, 10 months on.
What are the views of the female of the species throughout
Europe? A message from us girls to our boys including Putin, IS boys, Obama and Cameron, around the world on St Valentine's day, no more war, no more terror, we don't want our babies growing up to face the terror of war anytime in their lives. No more fighting, no more punishing, our Queen Elizabeth 11 and her American horseman friend Monty Roberts show us the format, of true peace, give and take, true understanding. Applicable and key to bringing up children. As set out in Monty Roberts (USA) book "The Man Who Listens To Horses". As well as Gary Witheford, guest on CH4 Morning Line yesterday "Prepare To Be Amazed" says the Daily Mail about Witheford. Book "IF HORSES COULD TALK" . With Brough Scott, Racing Post.
Gary Witheford

- Image Results
BLUSHING ET MEETS UP WITH MONTY ROBERTS (USA)
SUNDAY POLITICS
BBC1 11.00am to 12.15pm
Presented by Andrew Neil and Peter Henley
PROXY WAR.
HUMAN RIGHTS NEEDS TO APPLY WORLDWIDE
TORY GOVERNMENT TO SCRAP HUMAN RIGHTS
AN ISSUE RED ALERT IF HUMAN RIGHTS ARE SCAMMED BY TORY'S
CONSERVATIVE PARTY MANIFESTO TRACKER
Daily Politics "Manifesto Tracker" Explainer:
"The Daily and Sunday Politics have launched their own "Manifesto Tracker" which charts the progress of the pledges in the Conservative Manifesto.
http://www.bbc.co.uk/news/uk-politics-35572640
GENDER GAP
PETER HENLEY IN THE SOUTH
LOCAL FINANCE COUNTY COUNSILS'
THE WEEK AHEAD
PAUSE

FOR

THOUGHT

GLOBAL
HORSE

RACING
Your adventure into the world of Global Horseracing
a warm welcome to Nicholas Godfrey 2016
| | |
| --- | --- |
| | WORLDWIDE STAKES RACES TODAY. |
| | | | | |
| --- | --- | --- | --- | --- |
| 6:35 | KYO | Kyoto Kinen (Grade 2) (4yo+) (Turf) 1m3f | | |
| 6:45 | TOK | Kyodo News Service Hai (Tokinominoru Kinen) (Grade 3) (3yo) (Turf) 1m1f | | |
GOING: SOFT TO HEAVY. (Sunshine and showers)