RACING P

O

ST SUNDAY MARCH 24th 2013
WEEK MONDAY MARCH 18th TO SUNDAY MARCH 24th 2013
REVIEW YESTERDAY'S RESULTS
PREVIEW TODAY'S CARDS
DAVID ASHFORTH
Saturday's musings from a retired racing enthusiast

.
David Ashforth:
Twice voted journalist of the year
DAVID'S SATURDAY MUSINGS
23.03.2013
"Lester Piggott, for one,
will not be winning this years Lincoln."
Lester must have felt very lost when he retired from race riding, like his life suddenly came to an end, but he found he was still alive, not dead. Wondering if he still feels that loss, like as if he is a shadow of his real self drifting along as best he can in a sort of vacuum of lostness

.
"I'll pass over the Lincoln - there are too many rules.
"The beauty of the BHA 's flexibility is that, if Doncaster is abandoned the William Hill Lincoln will be run next Saturday instead. So you can just cut this out and read it then, although, if you wait, you may miss a winner at Wetherby on Wednesday (see below)
"One thing's for certain, whenever the Lincoln's run Lester Piggott is not going to win it. He never did. It was a rule of racing. Piggott didn't win the Lincoln, which must have cost his followers a fortune, and it's a bit late to put things right now.
"There used to be another rule. Horses drawn high had an enormous advantage over horses drawn low, although occasionally horses drawn low, had an enormous advantage over those drawn high. There was a third rule, and a fourth one.
"If you backed a horse anti-post for the Lincoln and it was drawn high or low, it would finish clear of all the other horses drawn on the same side, and finish fifth. If it was drawn in the middle, it would be unplaced.
"How far your selection was beaten also depended on where the pace was and how Doncaster Rovers had played across the road at Belle View the previous evening but mainly it depended on the draw.
"Then, drains were invented, the Lincoln was moved to Redcar for a couple of years, and when it moved back, students

of the draw opened new notebooks with fresh entries on winners and their draws.
"In 2008, Smokey Oakey was drawn in the middle and raced to victory on the stand's side.

In 2009, Expresso Star was drawn in the middle and raced to victory on the far side. In 2010, Penitent was drawn one, the whole field edged across to the far side and Penitent won against the far rail. In 2011, Sweet Lightning was drawn high, the field split into two and Sweet Lightning won on the stands' side. Then last year, Brae Hill was drawn in the middle, the field raced up the middle and Brae Hill won in the middle. I hope that helps
THE LINCOLN HANDICAP an historic British race
"It's bound to be a strange race when it's called the Lincoln but isn't run in Lincolnshire, just as the Derby isn't run in Derbyshire, nor the Northumberland Plate in Northumberland. The Eider Chase is also run at Newcastle, despite the fact that the Eider is in Switzerland, where people climb up its north face. (not a spelling mistake, just a weak joke).
QUITE A FEW RACES ARE NAMED AFTER FAMOUS RACEHORSES
"And another strange thing - the Racing Post Arkle Chase at the Cheltenham Festival is named in honour of a horse who won six times at Cheltenham but never ran there over the Arkle Chase's two-mile trip. Arkle only once anywhere in a two-mile chase.

Perhaps this race was organised by the bloodhorse illiterate.
BLOODHORSE ILLITERACY AGAIN?
"The Gimcrack Stakes at York, for two year olds, is odder still, since Gimcrack never ran as a two-year-old and was beaten at both of his appearances at York. Go figure (an expression that seems to have run its course but which I rather like, , and may try to resurrect).
A HIGH RISK RACE FOR PUNTERS
"As a betting medium I've long since abandoned the Lincoln on the grounds that it's a race to get the turf season off to a flying start, for William Hill.
HANDICAP BETTING CAN BE TRICKY INDEED
"IN FACT I'm edging towards abandoning handicaps

altogether and concentrating on certain kinds of maiden races, and novice hurdles. They're easier and quicker to analyse and, at my age, I can't be messing around poring over 22 seasoned handicapper, although there was a time when it seemed a wonderful wat to spend a day.
"Nowadays, there are other things that I need to spend my time doing - trying to find my glasses, trying to remember the name of the person I am talking to, trying to remember the name of the person, trying to remember a website password, trying to remember ...
"So its out with the handicaps and in with the maiden races. It's like giving up on the Times' cryptic crossword, and doing the easy one, instead. Obviously , rules have to be broken sometimes, the watch Racing UK on Channel 432

Handicap Hurdle at Wetherby on Wednesday being an example, if it's not abandoned.
"Those of you who followed my advice
(Racing Post, February 23)
and entered Upswing in your notebook will have reaped the rewards at Carlisle last Sunday, when he won cheekily off a debut handicap rating of 107.
"At Wetherby , over a helpfully longer trip, he can run under a 7lb penalty. A good looking horse, Upswing's better than that, and be probably be better still over fences. Anyway that is what I think.
"Today, Bispham

Green's going to be a short price for the 32Red Casino Maiden Stakes at Southwell but it might be worth a look. It'll only take a minute. Then you can have another look for your glasses, and watch the Lincoln."

It will take more than a minute David without your glasses. You always advise planning before chancing a bet as well. Calm down dear.
J Margaret Clarke Turfcall Comment
An adventure into horseracing
David's, humour highlights and lightens several key areas within the gambling game of horseracing that come into contention.
Some Flat jockey's riding today who are similarly in 'Lester Piggott' category or getting there.
Kieren Fallon. Andrea Atzeni
(coming through)
Frankie Dettori.
Jamie Spencer.
Richard Hughes.
Tom Queally.
William Buick.
Paul Hanagan.
Ryan Moore.
Hayley Turner.
Amy Ryan

(coming through)

. Martin Harley
(coming through)
EQUUS ZONE
meets up with the
PUNTERS ZONE
Clues

when first starting out on your very own horseracing adventure.
The puzzle, the jig- saw

that is finding the winner of the 2013 Lincoln Handicap over 1m. Due to the snow we have another few days to try to piece this together. So it will be helpful to use last Saturday's Racing Post Lincoln race card, if you have it.
Some clues

as to how to do this. Factors of how to consider your own method of picking a winner for the future using

"The Whole Package"

as detailed herewith.
The Trainer and his Trainer Team are key for each horses preparation. Like in Football Teams there are various different leagues and divisions. But not recognised sadly by the British Horseracing Government over the last 6 decades.

(no such thing as an Equus Zone) (not allowed)
List of football clubs in England.

By league and division
http://en.wikipedia.org/wiki/List_of_football_clubs_in_England
The puzzle: do you choose

"The Whole Package"

all wrapped up in one? Yes to start with this is the best option.
eg: Considering all as a team the owner, the trainer, the trainers team, the daily handler rider. The jockey. The type of race.
Horses in this category entered in the 2013 Lincoln handicap over 1 mile to be run on Saturday are:
Trainer Richard Hannon.

Team

Hannon

daily handler rider? SHAMAAL NIBRAS (USA)
4 9-0

partner RICHARD HUGHES owner Sadeed H Altayer
Trainer John Gosden. Team

Gosden

daily handler rider? LAHAAG 4 8-12

partner WILLIAM BUICK owner Hamdan Al Maktoum
Trainer John Gosden.Team

Gosden

daily handler rider? ESHTIBAAK (IRE) 5 8-10 partner PAUL HANAGAN owner Hamdan Al Maktoum
Trainer

Marco Botti.

Tea

m Botti

daily handler rider? SOLAR DEITY

(IRE) 4 9-0 partner MARTIN HARLEY owner G Manfredini and A Tinkler
Trainer Kevin Ryan Team

Ryan

daily handler rider? CAPAILL LIATH (IRE) 5 8-9 partner AMY RYAN

owner T A Rahman
Trainer

Roger Varian.

Varian Team

daily handler rider? GLADYS' GAL 5 8-9 partner ANDREA ATZENI owner Fishlake

Commercial

Motors Ltd
My civilised affair Jockey Lester Piggott
http://www.dailymail.co.uk/news/article-2153402/My-civilised-affair-Jockey-Lester-Piggott-pictured-new-aristocratic-filly-insists-blessing-wife-50-years.html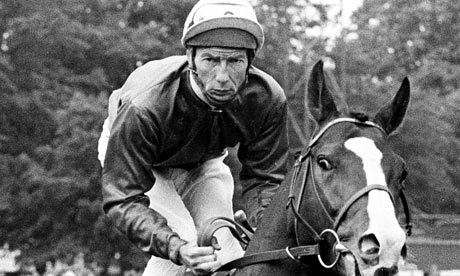 Two minds think alike.
What's going on over there?
Who's this in my saddle?
Jamie Lester's Son
http://www.express.co.uk/sport/horseracing/56568/Vergette-can-teach-Piggott-a-thing-a-two
http://en.wikipedia.org/wiki/Lester_Piggott
LESTER AND HIS SON JAMIE PIGGOTT
http://www.telegraph.co.uk/sport/horseracing/4777033/Piggotts-50-year-old-love-affair.html