TUESDAY APRIL 23rd RACING P

O

ST
WEEK MONDAY APRIL 22nd TO SUNDAY APRIL 28th 2013

REVIEW YESTERDAY'S RESULTS
PREVIEW TODAY'S CARDS
PUNCHESTOWN (IRE)
ATR
GOING: SOFT (Heavy in places). (Unsettled)
Feature Race

What a day
By James Burn
It's day one of Punchestown 2013 and Sprinter Sacre, jump racing's brightest star, is in action. There's loads more to enjoy though, including a rematch between Supreme first and third Champagne Fever and Jezki.
(46 mins ago)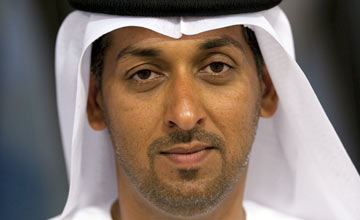 Mahmood Al Zarooni: "I have made a catastrophic error"
PICTURE:

Edward Whitaker(racingpost.com/photos)
Racing Post Live
Shock as Al Zarooni stars test positive for steriods
GODOLPHIN trainer
Mahmood Al Zarooni
faces the loss of his licence after admitting being in breach of the rules of racing following the discovery of anabolic steroids in samples taken from a number of his horses including top-class filly
Certify
.
The unbeaten Group 1 winner will not now be allowed to run in the
Qipco 1,000 Guineas
at Newmarket on May 5 for which she was a 7-1 fourth favourite.
"This is a dark day for Godolphin," said racing manager Simon Crisford.
http://www.racingpost.com/news/live.sd
J Margaret Clarke Turfcall Comment
Equus Zone (bloodhorse literacy) (in theory) (in practice)
How much longer is it going to take for the Worldwide Equus Zone to be truly recognised and run by the British Horseracing Authority Government (BHA)? It's vital rights and needs upheld each and every day by the BHA and all the people they are licensing to care for and train owners racehorses?

http://en.wikipedia.org/wiki/Monty_Roberts

CH4 EQUUS ZONE
1980's Monty Roberts first book was published
The Man Who Listens To Horses.
OVER THIRTY YEARS AGO Monty's light came flickering through, picked up by our own Queen Elizabeth 11.
(our Queen loves her horses)
The Life and Times of Monty Roberts, lead to an invitation from Queen Elizabeth 11 to come over and to stay with her at Windsor Castle: A Mission: Into taking a closer look at Monty's work and his understanding of the rights and needs of all horses.
OUR QUEEN ELIZABETH AND HER ROYAL ASCOT RACECOURSE
Windsor Castle, Our Queen (GB), Monty Roberts (USA) (1980's) Equus Zone, Bloodhorse Literacy.

Today as published in the Racing Post a further flickering light comes through, this time in perspective context of one of

Sheikh Mohammed's, Godolphin, Darley trainers Mahmood Al Zarooni (Newmarket) Al Zarooni is alleged by the BHA to have fallen foul of the BHA'S Bloodhorse Illiterate Rules of Racing 2013.
MAHMOOD AL ZAROONI: "I HAVE MADE A CATASTROPHIC ERROR".
NO IT IS NOT AL ZAROONI who has made a catastrophic error, it is the BHA who have made many catastrophic errors. And, have been making mega catastrophic errors through their bloodhorse illiterate confusion. Left ongoing over the last 6 decades.
MAHMOOD AL ZAROONI: Has earned his place in the Worldwide Equus Zone due to the fact that he has achieved true bloodhorse literacy in his own right.
Something that can never be taken away from him.
His job is to train the racehorses placed in his care, it is not Al Zarooni's job to have to battle the BHA's confused bloodhorse illiterate communication channels.
OCTOBER 2011
The BHA had published their year long "Bloodhorse Illiterate Whip Review' result findings
only days before the very first British Qipco Champions Day at Ascot on October 15th 2011
A FLICKER OF LIGHT came through on that first British Qipco Champions Day at Ascot when the BHA contaminated the life and times libelling and slandering France's Champion jockey Christophe Soumillon's name in the media. The BHA themselves made false allegations against Soumillon they punished him illegally for breaking their new bloodhorse illiterate whip rules, they punished him by banning him from riding for 5 days and taking the £52,000.00 (Fifty two thousand pounds win money) he earned for taking the ride and winning the race off him as well unjustly.
This is only one of the millions of CATASTROPHIC ERRORS the BHA's have made over the last 6 decades that have backfired on them. All the others to date they have got away with

,
Christophe Soumillon at the time in justified anger at having this winning ride taken off
him said "I
will find "a good lawyer" and challenge the British Horseracing Authority over its strict new rules on the use of the whip, after he was fined about £52,000 – his percentage of the winning prize money – for hitting Cirrus Des Aigles six times in the final furlong of the Qipco Champion Stakes at
Ascot
". These charges were in the end dropped.