WEDNESDAY APRIL 24th RACING P

O

ST
WEEK MONDAY APRIL 22nd TO SUNDAY APRIL 28th 2013

REVIEW YESTERDAY'S RESULTS
PREVIEW TODAY'S CARDS
RACING REVIEW
SPRINTER SACRE TEAM HENDERSON
YES, TES, YES.

By Paul Eacott
SEVEN years to the day since he came into the world, Sprinter Sacre made it a perfect ten from ten over fences as he added a Punchestown Grade 1 title to the ones he has bagged at Cheltenham and Aintreee in the past 41 days.
(11 hours ago)
More
PUNCHESTOWN (IRE)
ATR
GOING: SOFT (Heavy in places). (Unsettled)

http://en.wikipedia.org/wiki/Monty_Roberts

CH4 EQUUS ZONE
YESTERDAY'S RACING P
O
ST NEWS UPDATE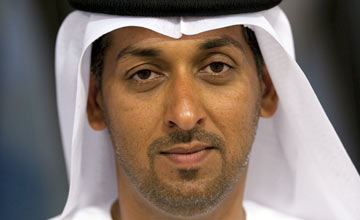 Mahmood Al Zarooni: "I have made a catastrophic error"
PICTURE:

Edward Whitaker(racingpost.com/photos)
Racing Post Live
Tuesday April 23 2013
Shock as Al Zarooni stars test positive for steriods
GODOLPHIN trainer
Mahmood Al Zarooni
faces the loss of his licence after admitting being in breach of the rules of racing following the discovery of anabolic steroids in samples taken from a number of his horses including top-class filly
Certify
.
The unbeaten Group 1 winner will not now be allowed to run in the
Qipco 1,000 Guineas
at Newmarket on May 5 for which she was a 7-1 fourth favourite.
"This is a dark day for Godolphin," said racing manager Simon Crisford.
http://www.racingpost.com/news/live.sd
J Margaret Clarke Turfcall Comment
THIS AL ZAROONI ISSUE AS ABOVE was broadcast Live as 'doping' on BBC Breaking News throughout yesterday's broadcasts. Termed by the BHA to be "horse doping", not alleged to be " horse doping', found to be horse doping. All day yesterday this alleged scandal had already condemned the actions of many people unjustly for using medication

to treat an injured racehorse out of action due to injury. To aid horses recovery when suffering injuries in races on racecourses, or whilst in training for same. The horses mentioned yesterday where sidelined through injury, they were not in training. End of story. But not in the media, in the media these horses had been doped. eg: Visions of gangsters in action. Not veterinaries and nurses attempting to heal and mend. There is a huge and vast difference between the two.
The British Horseracing Government are libelling and slandering other people by name to distort an action carried out to heal an injured racehorse. A racehorse that is out of action due to injury. A racehorse who needs compassionate medical attention to heal and mend. If that racehorse is ever to be expected to return to racing.
There is a whole world of difference between a qualified professional veterinary and a qualified true bloodhorse literate Equus Group 1

professional handler rider jockey trainer horseman.
There is a whole world of difference between an Equus Student Learner and an Equus Group 1 top professional handler rider.
What has happened here is that veterinary medication applied to a suffering injured racehorse unable to race or continue in training until recovery is achieved.

Has been taken completely out of context here big time by the BHA government.
This whole terrible cruel issue is being broadcast live, totally out of perspective, totally out of its true context. A deadly error in judgement.