racingpost.com/TTF
RACING P

O

ST THURSDAY NOVEMBER 22.
2012

.
WEEK MONDAY MOVEMBER 19th TO SUNDAY NOVEMBER 25th
MORE THAN A PAPER
An invitation introduction into the world of horseracing with all the info you need each and every racing day to join up and join in. The paper you cannot afford to miss, get to know the horses and the people behind the horses.

You won't be dissapointed.




EQUUS ZONE

PREVIEW TODAY'S CARDS
PUNTERS ZONE
TOTE 10 TO FOLLOW COMPETITION
EQUUS ZONE
Preparing the horses for competition on the race tracks
just like the runners competing from around the world for the London Olympics 2012
COMING UP IN THE RACING POST TOMORROW
COPING WITH LIFE OUT OF THE SADDLE

"A special investigation highlights the problems jockeys can experience after they hang up their boots."
SATURDAY
C4 EXCITING LIVE ACTION FROM HAYDOCK PARK AND ASCOT
ABOUT C4 THE MORNING LINE
Join in - Join up with C4 The Morning Line 7.55am to 8.55am every Saturday
plus C4 Team bring us all the live action from these racetracks in the afternoon
"In depth coverage of an enthralling Betfair Chase." "C4 Feature Race Essentials"
"The return of class acts

Finian's Rainbow and Oscar Whisky."
"David Pipe's exclusive column, plus Alastair Down
SUNDAY
16 pages of top-quality reads in RPSunday
"Alan King on his Hennessy hope
"On Location at under-fire Fakenham
"Vintage writing from Jeffrey Bernard
"Denman 's memorable 2007 Hennessy
Lee Mottershead, and Steve Dennis

bring us an update.
"Course in u-turn, Brendan Powell apologises".
Lee Mottershead
"Fakenham in u-turn over track changes
"FAKENHAM yesterday seemed poised to execute a significant about-turn

and accede to calls from the BHA and jockeys to take measures aimed at reducing the chance of further riders repeating the mistake that on Tuesday caused leading conditional jockey Brendan Powell to take the wrong course."
Steve Dennis
calls for racecourse officials to step up to ensure Tuesday's fiasco doesn't happen again.
"For want of a rail

the race was lost. What happened at Fakenham on Tuesday afternoon was disappointing for a lot of people in particular and for the sport in general,

yet with even the slightest foresight the whole sorry situation would have been avoided.
Steve Dennis "IS IT incompetence? Ooh, we're getting warmer. David Hunter (Clerk of the Course) blustered about putting too much responsibility - that word again

- into the hands of a casual racecourse worker, citing what might happen if they get it wrong. Well it's his responsibility (again) to ensure they don't.
"This is 2012, for at least another few weeks longer. There is no justification for any race to be started on any British racecourse in which there is any room for manoeuvre regarding which way the horses

should go. Any potential margin

for error should be eliminated by the positioning of a plastic rail, of tape, of cones,

or of the old standby of men dressed in florescence and a little brief authority carrying walkie-talkies and waving flags.
"It should be straightforward. Trainers do the training, jockeys do the riding, racecourse officials ensure races can be run correctly and safely. And then

this won't happen again."
THE OVERTURN STORY


a must read taking you straight into the heart and the soul of the Equus Zone

OVERTURN The story of Donald McCain's star for all seasons. Peter Thomas traces the development of Donald McCain's duel-purpose ace who is striving to reach new heights over fences."
"New act opens for star turn at centre of stirring true-life tale of guts and glory. People never see him as brilliant, and perhaps we're as guilty as anybody , but this little horse keeps turning up and doing it again and again'.
A great photograph of Donald Mc Cain with Overturn at his yard: "He's the kind of horse who makes you smile every morning ".
JMC

Overturn t

he kind of horse who takes you straight into the heart and soul of the EQUUS ZONE. A true story, just a little bit too exciting for a bedtime story perhaps.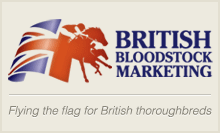 TATTERSALLS DECEMBER SALE
December 3 - 6, 2012 Essential eight-page supplement inside
The World's Most International Thoroughbred Sale
http://docs.tattersalls.com/cat/december/2012decmares.pdf
Some good ideas for Christmas presents